Claims and Dispute Resolution
·
Paris
·
Hybrid Remote
Senior Commercial Claims Consultants and Contract Managers - French Speaking
Be given the opportunity to work alongside established names within the industry, working on a wide range of challenging engagements throughout France and internationally.
We usually respond within a week
HKA is the leading global consultancy in commercial dispute resolution and risk mitigation professional services. We use our multi-disciplinary expertise to provide a comprehensive set of specialist capabilities, incorporating Expert, Claims and Advisory services. These are complemented by high calibre expertise in Forensic Accounting and Commercial Damages and Cybersecurity and Privacy services. 
For almost 50 years, we have successfully deployed specialist consultants to support clients engaged in the delivery of capital projects and infrastructure developments including building construction, oil & gas, nuclear, power & utilities, and transport schemes.
To accelerate the development of our presence across Europe, we are excited to expand our practice with new offices opening in Paris to support our existing strong client connections throughout France. The addition of new Partners and team members in France, who share HKA's passion for providing best in class service to its clients, mean that now is the time to see what a career at HKA in France could look like for you.
As part of the HKA team you can expect:
A strong collaborative culture focused on supporting our employees and  providing exceptional consulting services.
The opportunity to be a part of a rapidly growing team, and an integral part of our expansion in our new office in France.
Be given the opportunity to work alongside established names within the industry, working on a wide range of challenging engagements.
The Opportunity:
HKA are recruiting for highly experienced Senior Commercial and Claims Consultants and Contract Managers with a background of working on projects on a global basis.  Whilst our office base is Paris, we have opportunities to work on projects throughout France so location is not an issue.

Role and Responsibilities:

Implement Contract Services and strategy in relation to Client contracts, Partnership arrangements and subcontractors within a Project environment from Bidding phase to delivery and end of warranty period.
Identify events and collate all appropriate evidence to help initiate and coordinate the preparation, negotiation and settlement of change orders, claims and counterclaims.
Assist the Project Manager in analyzing project financial issues and follow up the client progress payment and billings to ensure compliance with contract terms and requirements in cooperation with the project controller.
Prepare commercial negotiation.
Assist the subcontracting and procurement teams in the identification, negotiation and resolution of major change orders and claims of subcontractors and vendors.
Monitor, manage, and ensure compliance with the contractual obligations of the parties.
Use contract management tools to monitor milestones, deviations, delays, and penalties, notifications of contractual default or deadline non-compliance in order to ensure full compliance with project contractual obligations.
Prepare and ensure coherency of contractual correspondence between contractor and client.
Liaise and obtain when required legal expertise from the Legal Team (corporate, compliance, litigation, general legal advice) and with other functions (treasury, tax, insurance, etc.) with the purpose of providing to the Project a comprehensive set of legal and contractual services.
Skills and Experience:
Ideally you will possess the following skills and experience:
Commercial/ Engineering/Legal related qualification,
A minimum of 8 years relevant experience in large contracting on an international basis.
A background in either infrastructure, oil & gas, nuclear or power generation.
The ability to influence underpinned by advanced negotiation skills.
The ability to manage and deal with complex issues, tasks and projects, including large plant engineering.
Possess both the knowledge and practical experience of applying basic schedule analysis methodologies and extension of time claims.
Be a strong communicator and an effective presenter who thrives on collaborating with team members from multiple different disciplines.
A proactive and committed individual who seeks to find solutions but with the ability to adapt and manage change.
Strong commercial acumen with a results focused mindset.
Have strong report writing skills with the ability to communicate technical details to a non-technical audience effectively.
Languages: Fluency in English and French (written and spoken) is mandatory.
What we offer:

At HKA we recognise our people are critical to our ongoing success. Our priority is to provide an inclusive and collaborative culture aimed at providing the best opportunities for our people to thrive and develop in their chose career path.

Our Global Recruitment team is committed to providing an authentic candidate experience for all those that take the time to apply to HKA. We are committed to providing an efficient and insightful recruitment process giving candidates a true reflection of life at HKA.
ED&I at HKA:
All HKA employment decisions shall be made without regard to age, disability, gender reassignment, marriage, and civil partnership, pregnancy and maternity, race, religion or belief, sex, and sexual orientation, or any other basis as protected by the Equality Act 2010 or in compliance with local legislation.
Interested in joining us? Learn more about HKA at www.hka.com
Department

Claims and Dispute Resolution

Locations

Paris

Remote status

Hybrid Remote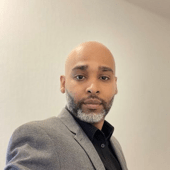 Contact
Mohammed Osman
Recruitment Resourcer- Europe, Middle East & Africa – Corporate Services
About HKA Global
HKA is one of the world's leading consultancy of choice for multi-disciplinary expert and specialist services in risk mitigation and dispute resolution within the capital projects and infrastructure sector.
We also have experience advising clients on the economic impact of commercial and investment treaty disputes and in forensic accounting matters.
As trusted independent consultants, experts and advisors, we deliver solutions amid uncertainty, dispute and overrun, and provide the insights that make the best possible outcomes a reality for public and private sector clients worldwide.
Claims and Dispute Resolution
·
Paris
·
Hybrid Remote
Senior Commercial Claims Consultants and Contract Managers - French Speaking
Be given the opportunity to work alongside established names within the industry, working on a wide range of challenging engagements throughout France and internationally.
Loading application form
Already working at HKA Global?
Let's recruit together and find your next colleague.